Mobile Apps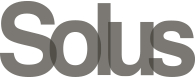 Download our free Library App
Remote catalogue search
Now you can find a title, reserve, borrow or renew it, straight from your mobile.
Barcode scan
Why buy when you can borrow? The app allows you to scan the barcode on any title, anywhere, then search the catalogue to see if you can borrow it.
Library information
From events to opening hours to directions, regularly updated service information gives you all the knowledge you need.
and much more besides!

For support using the app, contact support@sol.us
Borrow eBooks, eAudiobooks and eMagazines with Libby for libraries from overdrive, you can access these services for free from a single app.
Visit our eLibrary to register to use the service. The Libby app can then be downloaded to your device via the Apple and Android app stores.
The Transparent Language mobile app is designed to allow you to take your language learning on-the-go, featuring: * 100+ Languages (and Growing!): From Afrikaans to Zulu, the number of languages available to learners is constantly growing.